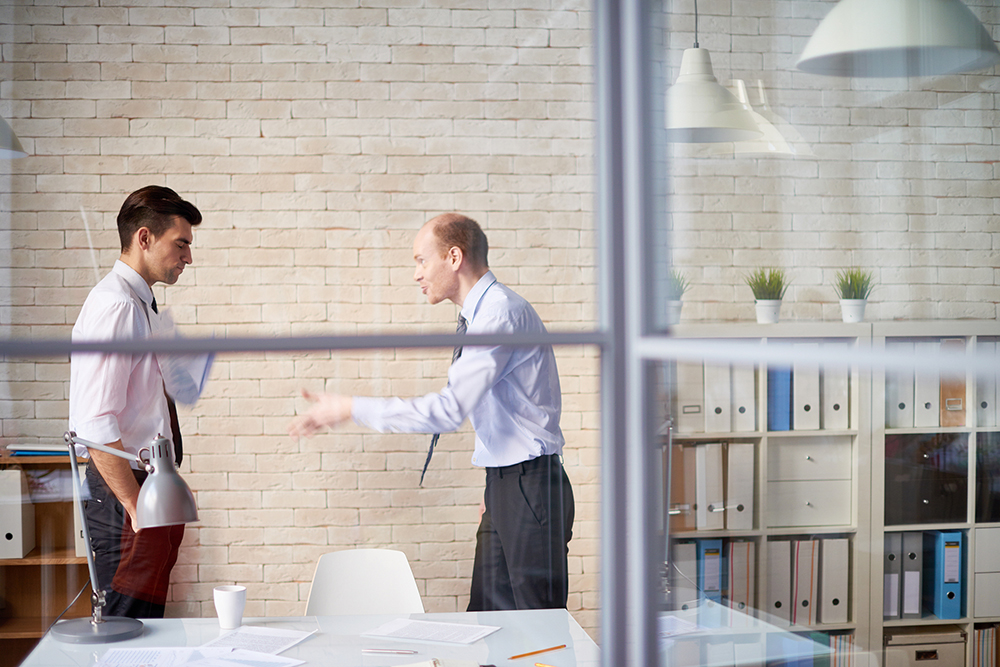 It is reasonable to expect that you will be treated fairly and with respect by your colleagues in the workplace, however, for around 10% of Australians who do feel they are treated unfairly at work, this is not the case. Being treated unfairly at work can include unwarranted behaviour from others such as bullying, harassment and/or discrimination and can have serious long term effects on the worker's mental and physical health.
So, what are your options if you are experiencing this type of behaviour?
Speak to your manager or supervisor
If the person or people carrying out the unfair treatment are not your manager or supervisor, the best place to start is by speaking to your manager to have them address the behaviour on your behalf. They will be in a position to speak to the perpetrator(s), their manager or escalate the claim if needed.
Speak to Human Resources
If the bully has been asked to cease treating you unfairly and you would like to report the behaviour, it is likely that your workplace will have a policy that outlines the process. It usually begins with lodging a complaint with HR first.
Prior to making the complaint, you should take some time to think about the key instances of poor behaviour and record them with any dates, witnesses and specific examples of the words or actions that were used, alongside any other supporting evidence such as emails or text messages you have received or posts made on social media.
You may wish to make an informal complaint in the first instance as sometimes this can trigger a response that will put a stop to the unfair treatment. If it doesn't, the complaint can be escalated to a formal one.
After an informal complaint has been made you may be asked to meet with the perpetrator(s) and a representative from HR to discuss the behaviour or to attend mediation with a third-party facilitator.
Each organisation will have their own way of dealing with a formal complaint, however, usually after it has been lodged, the course of action may be a bit more serious and an investigation conducted by a third party or a lawyer is likely to commence.
Lodge a claim with Fair Work
If your employer does not make a finding in your favour but you wish to pursue the case, you may make a claim with the Fair Work Commission. The first step would be to apply for an Order to Stop Bullying. The Fair Work Commission can assist you by offering support and enforcing that your employer reviews its bullying and harassment policies, however, it cannot assist you with claims for compensation.
If your employment has been terminated as a result of reporting the unfair treatment and you would like to bring an unfair dismissal claim, you can do so by lodging it with the Fair Work Commission.
Reporting unfair behaviour outside the workplace
If you feel that your employer is not taking your claim seriously or that they have made a finding that is not in your favour and the unfair treatment is continuing, you may wish to report the conduct to a regulatory body.
In some industries, unfair treatment may be a breach of ethics or the law and making a report to the relevant industry regulatory body can often lead to an investigation of the employer by that body.
If you are being bullied, harassed or discriminated against based on your age, sex, gender, sexual orientation, race, religion or on the basis of a disability or if you are being sexually harassed, then you may choose to report the behaviour to the Queensland Human Rights Commission. If the Commission takes your case on, they may be able to assist you in seeking remedies such as the reinstatement of your job (if you have been terminated) and even financial compensation.
What not to do
When you are being bullied or harassed and feel as though your reputation is being attacked, the temptation to 'vent' or retaliate can be strong. It is very important that you try to only discuss the matter with HR or a confidante who is unrelated to your workplace. Do not discuss the grievance process with colleagues and try to avoid posting about the problems on social media, even if your accounts are set to private.
Seek legal advice
Many employees feel more comfortable seeking independent legal advice prior to lodging any complaint with their employer. If you are being bullied, harassed, discriminated against or otherwise being treated unfairly at work, contact our employment lawyers who can assess your case and help you to understand what your options are.