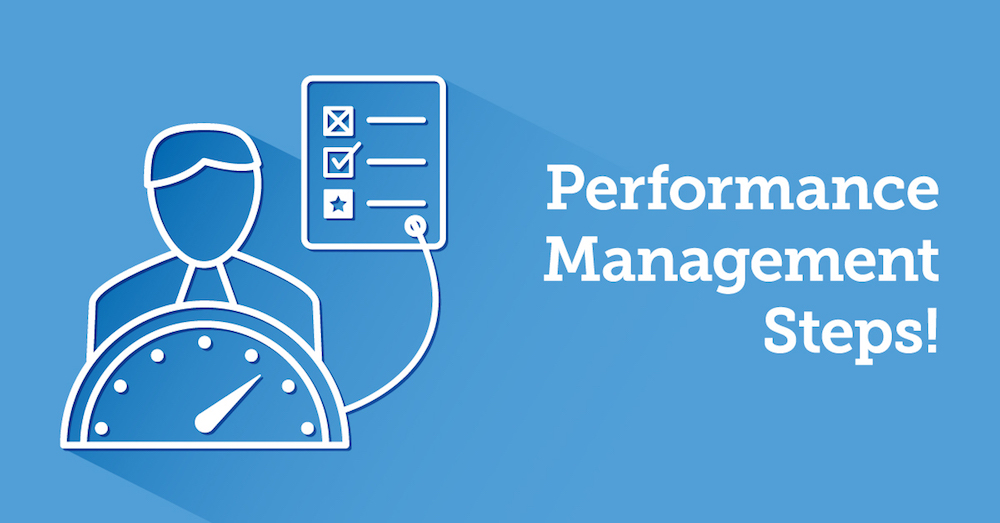 |

Creating and maintaining strong working relationships can be challenging at times.   As an employer, you need to be careful in how you deal with things such as performance management and the process of dismissal. If the correct procedures are not followed, you can be exposed to unfair dismissal claims and bullying complaints.  Sometimes a badly managed performance review can ruin a good working relationship.   If handled correctly, a performance review can be a great two-way means of communication between the employer and the employee. While it is important to deal with under-performing staff swiftly, you do need to be careful that you use the correct processes and procedures. 
Steps for performance management
If you have an employee that is performing poorly, you need to act quickly.  As a general guide, performance management processes should follow these steps:
Identify the issue
As an employer, you need to identify and gather as much information as you can about the issue at hand. Try to take the emotion out of the process and analyse the situation critically.  If there have been staff or customer complaints involved, these people should be contacted.  Or if it is an issue that you have noticed yourself, make sure you document the issue.
Raise the issue informally
Once you have gathered the necessary information, speak to your employee about the issue.  The format of the meeting should depend on the seriousness of the issue.  If the issue is not too serious, a simple conversation would be fine.  If the issue is serious, you should schedule a meeting.  At this meeting, you can discuss things such as re-training of the employee, counselling or perhaps a written warning.
Monitor ongoing performance
Now that the issue has been raised and the employee is aware of the problem, you should monitor their performance.  Give them an opportunity to improve and resolve the issue.
Deal with the issue formally
If the issue does not improve after some ongoing monitoring, you will need to deal with the issue formally.   This may involve issuing a written warning to the employee.  It is always best to have a witness present at the meeting.  You should also consider allowing the employee to bring a support person along to the meeting.
Dismiss the employee
If necessary, the last step involves dismissal.  Before proceeding with a Dismissal, you should always take the following steps:
Notify the employee of the reason for dismissal and allow the employee to provide a response
Give the employee the option of having a support person present
Allow your employee with the chance to state reasons why their employment should not be terminated.
The above process may not be suitable in all circumstances
If you would like some legal advice about the Performance Management Process, contact us at Cairns Employment and Workplace Lawyers.
Cairns Employment and Workplace Lawyers
1/15 Spence St, Cairns City QLD 4870
4052 0700