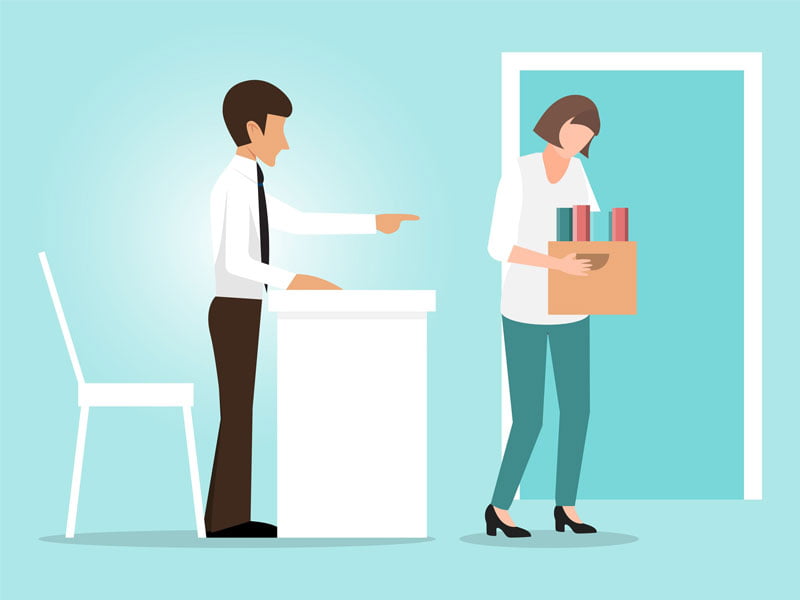 |

When a person's employment is terminated unexpectedly, it can come as a huge shock and it will leave most people feeling overwhelmed and nervous about their future. In Australia, there are many laws that exist to protect employees in instances where their employment should not have been terminated.  These protections are commonly referred to as 'unfair dismissal laws'.

If you feel that you have lost your job for reasons beyond your control, because of something arbitrary, or without adequate warning to improve your performance, you may have grounds to bring a claim against your employer for unfair dismissal.
Is there time a limit for challenging an unfair dismissal?
Yes, and the deadline is short. In line with the Fair Work Act2009, an application in relation to an unfair dismissal must be made within 21 days of employment being terminated.
Can anyone bring an Unfair Dismissal Claim?
In some circumstances, employees are not eligible to challenge the termination of their employment. The type of employees who may be excluded from challenging a dismissal include:
Employees whose employment is terminated within their probation period;
Employees who are contracted to the organisation to complete a specific task or project;
Casual employees who are engaged on a short-term basis; and
In some cases, apprentices and trainees.
What is the Process once an Unfair Dismissal Claim is filed?
Once an application is filed, the employer will be permitted to file a response. The Employer Response must be filed within 7 days once it has been received.  The Fair Work Commission will list the matter for a conciliation which allows the employer and employee to discuss the issues and potentially reach a settlement agreement with the assistance of a Fair Work conciliator.
What is considered by the Commission?
The Fair Work Act requires certain criteria to be considered when assessing if the dismissal of an employee was warranted or if it should be deemed as 'unfair'. Some of the criteria that may be assessed include:
The reason for the dismissal, whether it was valid, and whether it relates to the individual's conduct or capacity;
If and how the individual was notified of the reason for their dismissal;
If and how the individual was allowed to respond to a reason for dismissal relating to their conduct or capacity;
If the employer unreasonably refused to allow the individual the right to have a support person present during any discussions relating to the dismissal;
In cases where the dismissal is related to the individual's unsatisfactory performance, whether the individual had been provided with warnings about their performance prior to their employment being terminated.
The size of the employer's workforce and the absence or presence of a dedicated human resources manager will also be taken into consideration, as will anything else the tribunal considers relevant to the matter.
If your employment has been terminated under circumstances that you believe to be unfair, please contact one of our experienced employment lawyers on (07) 4052 0763 to explore your options. Timing is critical, and the sooner you seek legal advice the easier it will be to bring a claim.